Here is What You'll Learn
Techniques to prepare your pelvic floor for labor & delivery
Learn strategies to progress labor, how to incorporate and connect with your pelvic floor to prevent tearing, and having a smooth delivery
How to keep your core strong during pregnancy
Core strength is important during pregnancy. Learn the safest core exercises and how to keep your core strong to prevent worsening of abdominal separation in later phases of pregnancy & prevent diastasis postpartum
Postpartum Support Resources
Support for different aspects of the postpartum journey. Knowing what is available to you will help you best plan prior to issues arising
Early postpartum core & pelvic floor healing exercises
Gentle and safe techniques to begin as early as 1-2 days postpartum to improve your core & pelvic floor healing!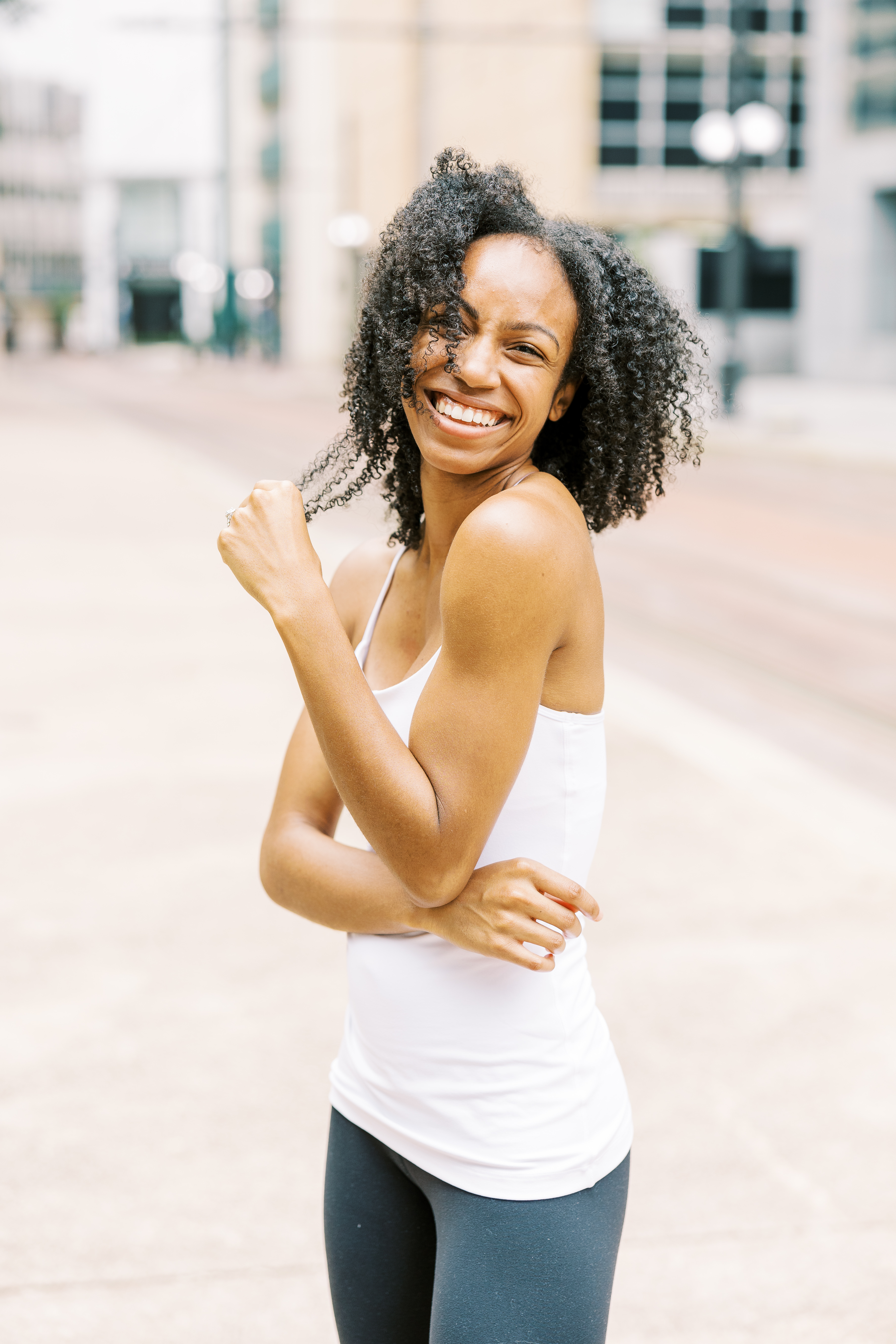 Jemila is a Pelvic Floor Occupational Therapist, Pre/Postnatal Corrective Exercise Specialist, and Diastasis Recti Expert, serving Dallas, TX and surrounding areas. Jemila created Mommas In Motion, a holistic pelvic floor therapy practice, to better support and educate women during pregnancy and postpartum.
At Mommas in Motion, we provide evidence based care & education in the treatment of pregnancy/postpartum related pelvic floor dysfunction, alongside pre/postnatal exercise. We don't JUST treat the pelvic floor, we treat the entire momma, because Jemila believes that in order to truly heal pelvic floor dysfunction long-term, a holistic approach is necessary in your treatment planning.