Core rehab for every mama...
It's Never Okay to Have Chronic Pain & Discomfort Because You Birthed a Baby
Tone your core, restore function to your pelvic floor, and heal diastasis recti with this 90-day self-paced program so you can live confidently and comfortably in your postpartum body!

Core dysfunction is common after pregnancy.
But you don't have to live with it. You are
not doomed
to experience this discomfort forever!
This program is for you, if you are experiencing:
Abdominal Separation
Heaviness in the vagina
Peeing Your Pants When You Sneeze, Laugh, Run, etc
Feeling uncomfortable and disconnected from your body
Feeling Unstable or Prone to Injury in Your Back and Hips
Weakness
Back Pain
Constipation
Pelvic Floor Weakness
Pain or Discomfort During Sex
Difficulty Maintaining Correct Posture

These things can be inconvenient and often downright disheartening, leaving you feeling like your body has betrayed you.
However, pelvic floor dysfunction and core weakness are injuries that need healing, just like any other. 
But hear me out... sit-ups, crunches, planks, and high-impact activities are not the way to do it. These activities can worsen your condition!
It's critical to progressively rebuild your core and pelvic floor after childbirth to avoid a lifetime of issues.
This is the way for you to confidently return to life.
You deserve this, mama!
You deserve to have strength!
You deserve to feel comfortable in your body!
This program can give you that in as early as 4 WEEKS like this mama.
Course Price = $597
(Course Value = $1500)
A Sneak Peek Into The Program!
Where Did The Postpartum Movement Academy Come From?
As a dancer and personal trainer, I always loved seeing pregnant and postpartum moms in the gym.
These women were so inspiring to me - taking on their health for themselves and their baby!
It wasn't until I entered my pelvic floor therapy mentorship and that I learned that moms are usually left to figure out postpartum recovery on their own.
It became my mission to be a resource to these moms... but I never dreamed that I would end up being one of my own clients!
After completing my mentorship, I got pregnant.
I was very active - doing ALL the right things to prevent pelvic floor dysfunction and diastasis recti...
But after giving birth, I had a diastasis so deep and wide I lost all normal core functions…


I knew it was possible but I didn't think it would happen to me!
I felt heavy, uncomfortable, and unconfident in my new body...
I was weak.
I had to use other body parts to make up for the loss of function and strength in my core.
I knew that traditional core workouts and recovery methods weren't going to work for this...
I wanted to get back to my life!
I needed a plan!
...a plan that honored where I was and took me where I wanted to go!
...a plan based on appropriate evidence-based postpartum core rehabilitation.
So, I gathered all my research and developed a plan to heal my diastasis…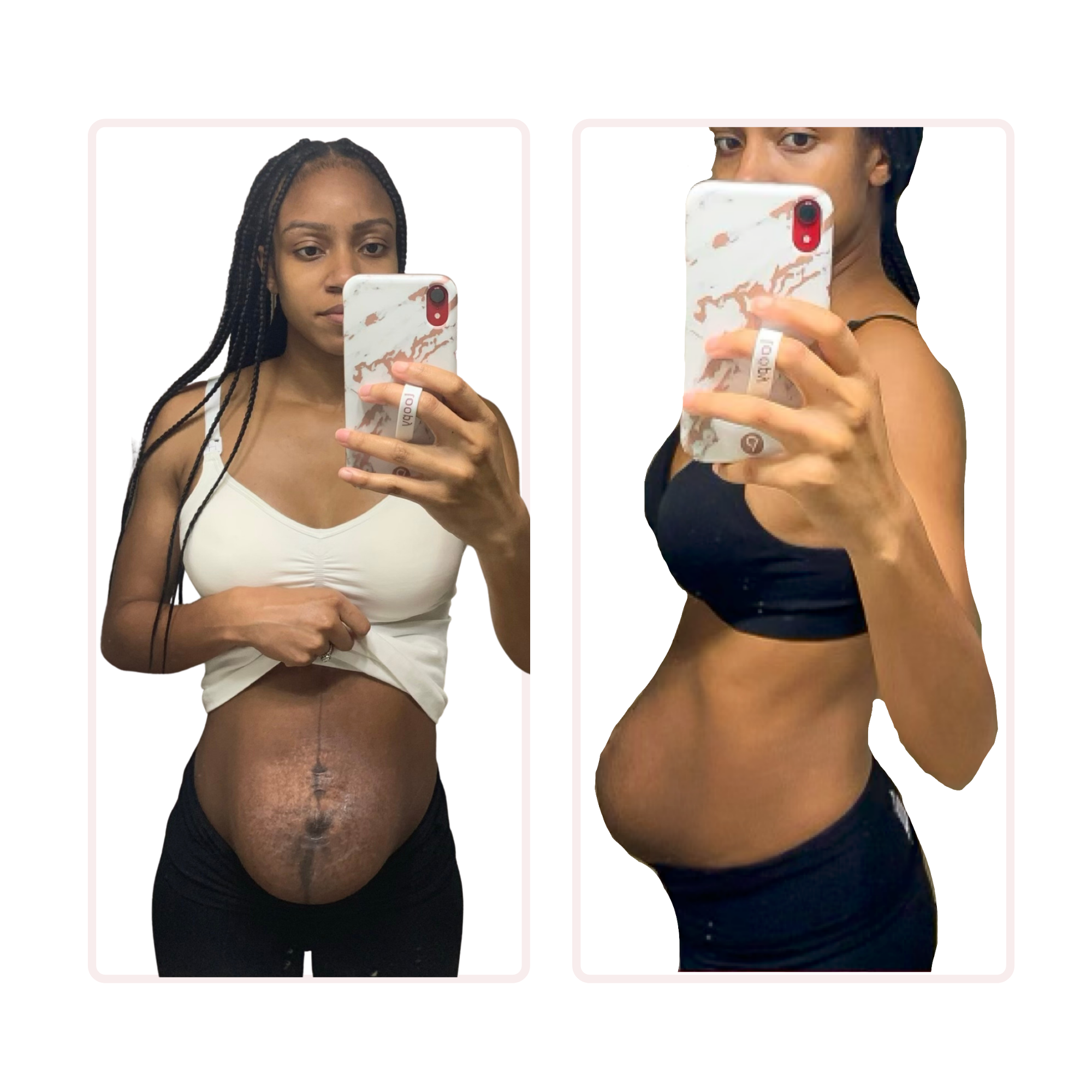 I went from a 4-finger gap to a 1-finger gap in just 10 months!
My back pain disappeared!
I felt stronger especially when I picked up my child or something heavy off the floor.
The confidence I previously had returned and I was ecstatic!
...But the conversations I had with clients pointed me to a bigger issue...
Women are turning to unqualified individuals and free "resources" online because postpartum recovery is overlooked by many providers.
You shouldn't have to figure it all out on your own.

I created the Postpartum Movement Academy to give you the information you need to start healing your body from the inside out!


Because
traditional fitness does not
focus on properly healing and strengthening the deep inner layers of your core.
The Postpartum Movement Academy is a 90-day self-paced program that walks you step-by-step through your postpartum recovery and educates you on having a lifetime of core health while gently and progressively getting you back in motion!
What You Get In this Full Core Rehab Program
14 weeks of safe and effective guided exercises
Lifetime access
Expert guidance to heal your body after baby
Access workout videos on-demand from any device
Gentle stretches and meditations
Alternative guides for athletic moms
The Postpartum movement Academy includes 90 days of workouts broken out into 3 phases!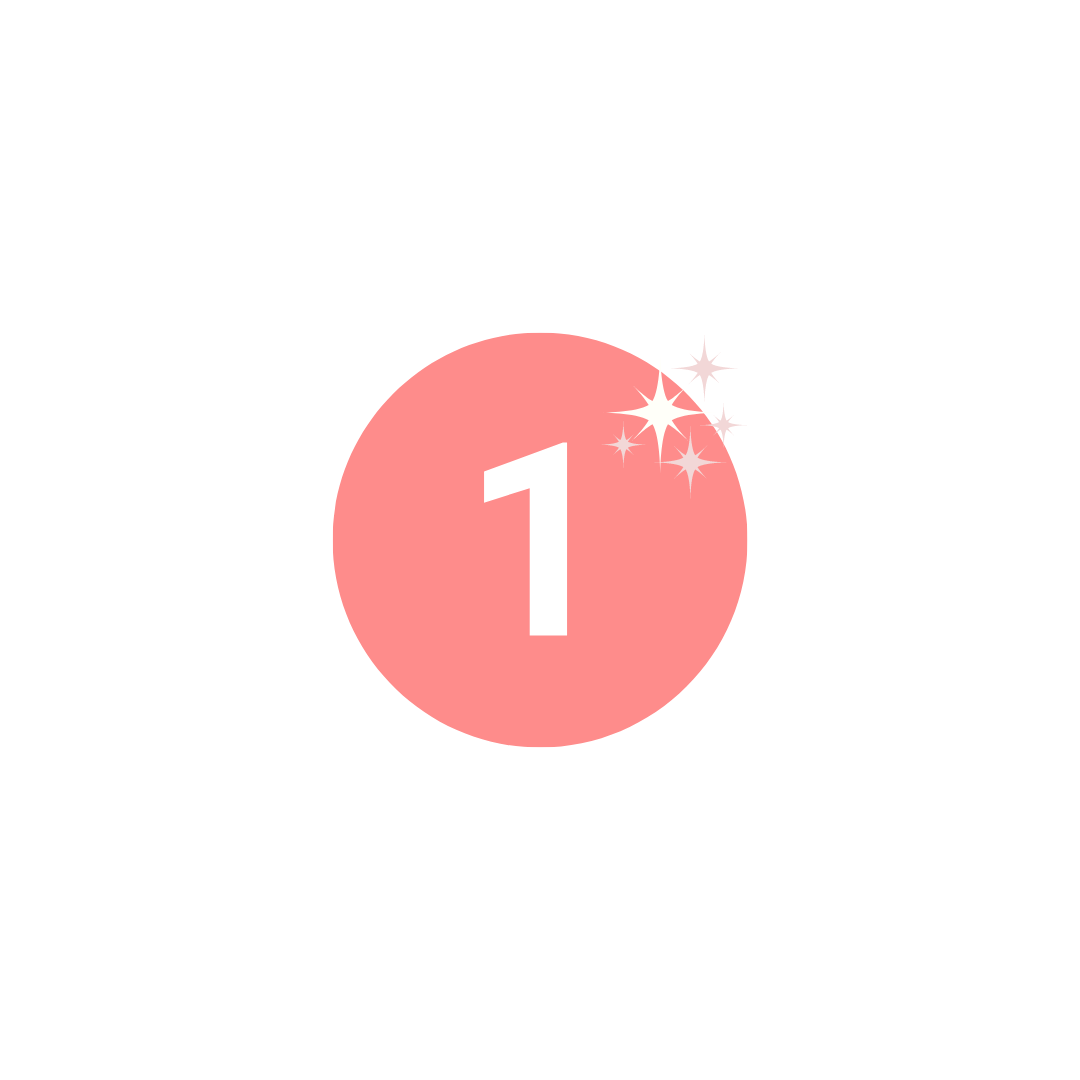 Phase 1
Re-Connect (Week 1-4)
Foundational Skills First!
Jumpstart healing by learning to engage your core the CORRECT way through the foundational pelvic floor, diaphragmatic breathing, and deep core exercises.
It may feel like a slow start, but these first few weeks will build the foundations of your core health and ensure you can progress without injury! We focus on stability, mobility, and strength!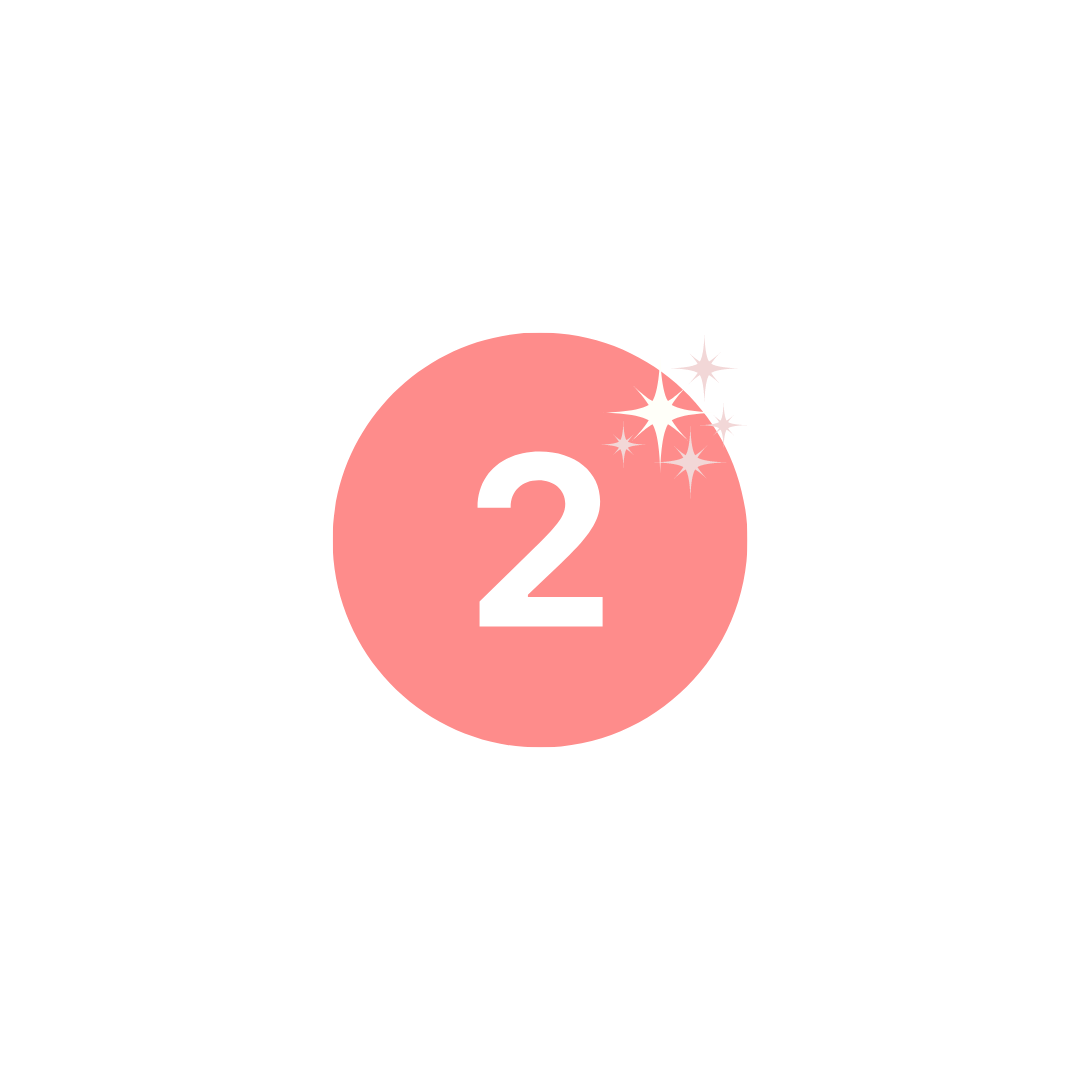 Phase 2
Re-Engage (Weeks 5-8)
Progress
During Stage 2, we focus on progressing to exercises that help stabilize and further heal your core during FUNCTIONAL activities.
We begin to incorporate isometrics, body weight, and resistance through these basic exercises.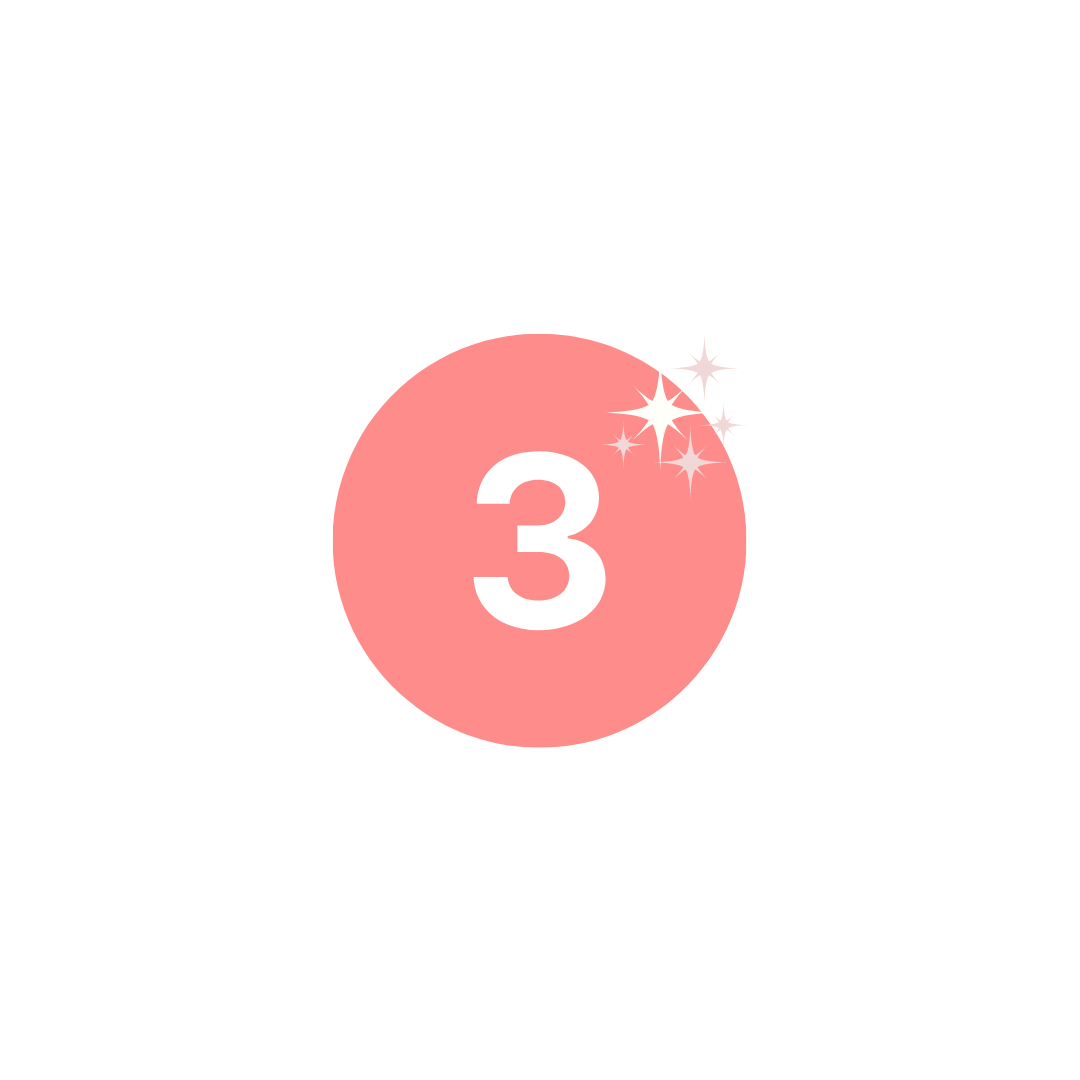 Phase 3
Re-Build (Weeks 9-12)
Movement
Now that your body is ready for movement, we get to the meat of our exercises.
We add in heavier weights, rotation, upper body, & more glute work to begin strengthening your WHOLE body to support your core healing!
Each Phase Includes:
Phase Intro Video
4 Days of 30-45 minute guided workout (with a bonus optional 5th workout!)
Downloadable guide with your weekly workout plan including warmup, workout, and stretch
Short and detailed video demonstration and audio instruction for every exercise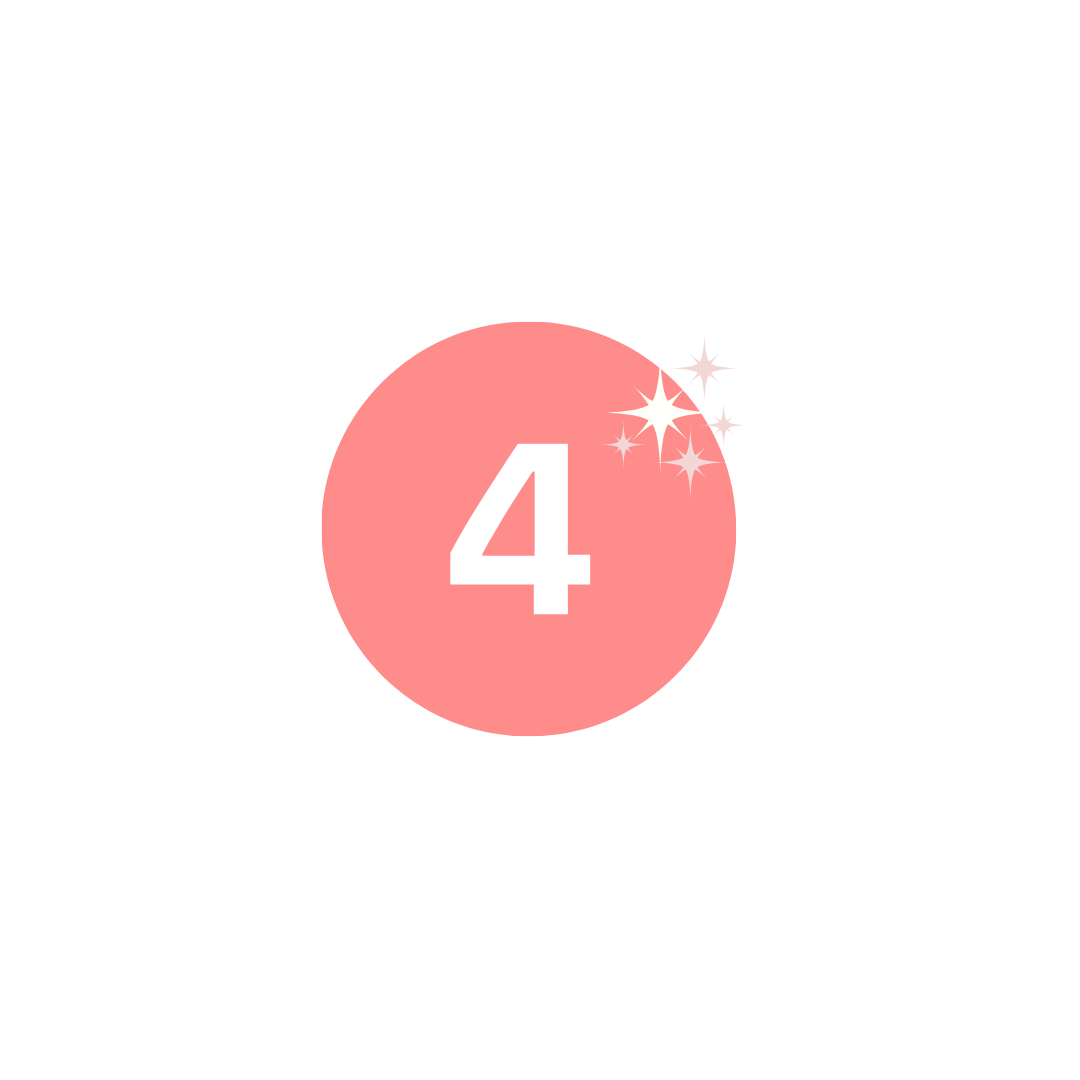 Bonus! Phase 4
Reintegration (Weeks 13 & 14)
The final bonus weeks allow us to regroup, review, and re-align.
We begin doing longer workouts and steadily progress from reconnecting at the beginning of each workout to keeping our core engaged while targeting the rest of our body.
Bonus: Private Facebook Community
Connect, chat, offer and receive encouragement, and ask even your most 'embarrassing' questions! 
Live Chats for further education

Q&As

Additional helpful resources for mamas within the community!
Because you deserve personalized support!
Let's get to know each other!
What Mamas Are Saying About The Program:


"It's been nice knowing how to engage my pelvic floor and when it's appropriate. I can absolutely notice when my pelvic floor is engaged now. It's amazing! "
-Ashley
"Seeing my diastasis start closing after just 3-4 weeks was a game-changer for me.
I have had diastasis for years and after multiple kids, I never thought it would get any better. Glad to finally be seeing results. The program starts slow but I realized it's for a reason!
Highly recommend it for moms who don't know where to start. I'm a mom of multiples and multiple pregnancies and this was great for me. Thanks!"
-Danielle 
"The stretches are so incredible at the end of these workouts. The workouts are incredible too, but it's nice to do a program that includes an entire sequence down to the stretching and meditation peice. I think moms can truly appreciate that, I know I do! "
-Aurora
The Postpartum Movement Academy is your step-by-step guide to honoring and healing your postpartum body!
This self-paced progressive program takes the guesswork out of returning to fitness postpartum and will help you regain your confidence! 
When you join the Postpartum Movement Academy, you will:
Connect with your body on a deeper level!

Do the deep inner core work that 

traditional fitness ignores.

Learn to fully relax, engage and strengthen your pelvic floor

Heal Diastasis Recti

Learn how to breathe correctly

Build 

proper

 foundations of core health and function

Develop confidence & skills to progress & modify your exercises appropriately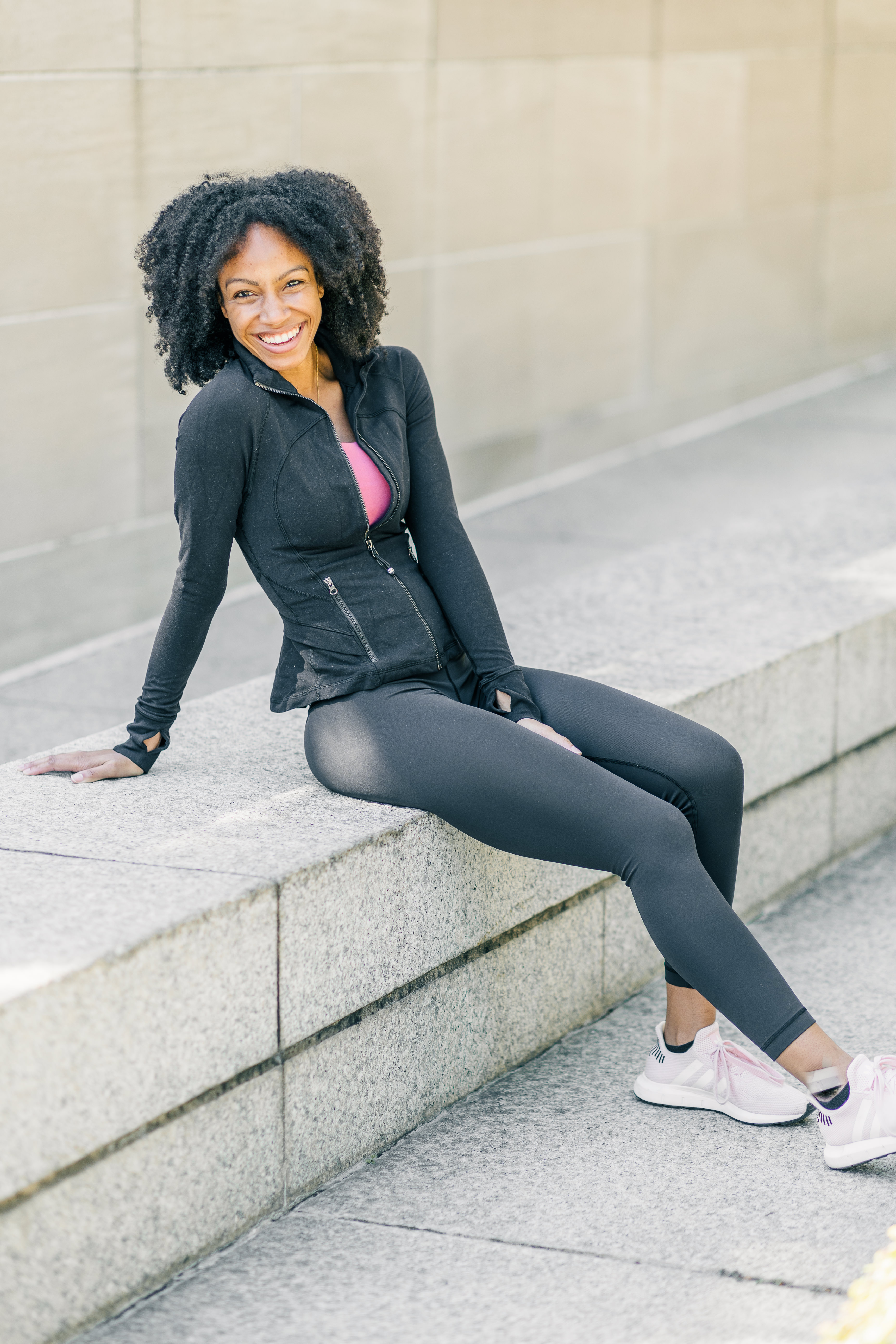 Frequently Asked Questions
Where did Postpartum Movement Academy come from?
Fitness is a major part of my life and I knew I wanted to return to fitness in the safest way possible without sacrificing my physical or mental health.
I compiled all the research from my background in Pelvic Floor Occupational Therapy and Pre/Postnatal Corrective Exercise certifications and developed a plan to get back to basics with my function and fitness.
I'm already doing kegels, isn't that enough?
I wish that it were but recovering from pregnancy and healing diastasis recti requires more than kegels and a good ab circuit.
To bring your body back to full function, the goal isn't JUST to close the gap! Our goal is to properly heal and strengthen the deep inner layers of your core that traditional fitness does not focus on.
What if I don't have the time to spend 30 minutes a day working out? 
Sometimes we have to get a little creative. Whether that's splitting up our 30-minute workout into 10 minutes throughout the day, while we are doing housework, with kiddos, during our lunch break, or waking up a tiny bit earlier to get it in first thing in the morning! Because it's accessible from any device, you can be as flexible as you need to!
What if I miss a week? or miss an exercise?
Life happens to all of us! Listen to your body. If you have established the foundational skills, freshen up on what you did before you took your break, and if you feel your body still has the skills then continue where you left off!
If you miss more than 2 weeks, I suggest repeating the last week that you did and then decide to move on from there. This program was designed to fit around your life intentionally!
Will this completely heal my diastasis?
Some women have used this program as a stepping stone in their journey and others have experienced full closure before finishing out the 14 weeks.
Occasionally women may need to take more steps, get in-person pelvic floor therapy or consider other alternatives.
Can't I just find all these exercises on youtube? What makes this different?
You may find similar exercises but without the correct exercise pairing, pattern, and positioning your progress may be seriously halted.
If you want to see progress consistently you have to appropriately progress your workouts to heal your core in the RIGHT order. That is what this program provides.
Is it too late for me?
It's never too late to start! Your journey may be different but that doesn't mean that you can gain core strength and function!
How do I know if this program is right for me?
If you've had a baby, this is for you! Men and women of all walks of life can benefit from a pelvic floor and core strengthening program.
Unfortunately, many are not taught about the importance of core strength and pelvic floor health until it is too late.
Learning the foundational pieces of core strength will benefit you for life, not just within the immediate postpartum period. Core strength is about life-long health, not external appearances.
What's included in the program?
The program includes 14 weeks of guided pelvic floor and core rehabilitation exercises (70 total) that are gentle, proven, and progressive for the journey of every mama! You can repeat each phase until you feel ready to move on to the next! See above for more details!
Testimonials
"I really like the combination of exercises. They are simple but paired together in a way that feels like a good intro back into exercise. But, it's still more than "just do some kegels"."
-Kayla 
"Breathing has been much easier to combine with exercise now. I finally think I'm doing the diaphragmatic breathing correctly! I feel like I have more control over my pelvic floor and I'm not leaking when I sneeze!"
-Jenn 
"Your program is amazing! I had at least a 4 finger gap. I finished weeks 1 and 2, and have now started on week 3 and I already see a HUGE difference. Thanks!!"
-Asia
"I really love the layout and design of the index for the curriculum, sooo well organized and great for busy moms and all types of learners.
Also, the stretches were wonderful to do with the breathing at the end of the workouts! I have to say I was experiencing some back pain postpartum before starting this program and since starting, my back pain is gone and I feel so much stronger."
-Katie
"I've been LOVING reconnecting with my pelvic floor. I've also been taking the long walks every day and being intentional about my posture since starting the program."
-Jessica 
"I have truly enjoyed your program so far. It's really great for learning how to engage your deep core... "
-Chanel